Bookmark us!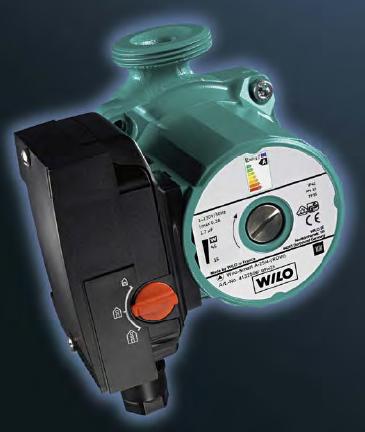 Tell a friend about this!
Wilo Domestic Pumps - WILO-SMART A - DISCONTINUED


The new standard at Wilo.
Thanks to its electronic control system and the latest motor and hydraulics technology, the Wilo-Smart A has impressive energy savings of up to 70 %.
In addition to use in heating systems, the A-class pump is also suitable for floor heating systems and air-conditioning systems – a wider range of application than that of any standard pump.
It has only one thing in common with a standard pump: simple handling.
Simply ingenious: the Wilo quick connection.The intelligent inner workings of the Wilo-Smart A are incredibly clever. Connection is extremely simple – thanks to the Wilo quick connection, the Wilo-Smart is ready for action in just a few steps. You won't even need a screwdriver! Suitable for cable thicknesses of up to 2.5 mm.

Simple setting.Setting the Wilo-Smart A is really easy too, using three programs preset at the factory. And thanks to the preset control range, flow noises are a thing of the past with the Wilo-Smart A.


Features:
Wilo Series Smart A: 25/4
3 pre-selectable control ranges
Total Head max.: 4m
Flowrate: max 3m/h
Port to Port: 130mm
Connections. 1.1/2" BSPM
Max. working pressure: 10 bar
Temperature range: +2°C to +95°C
Mains power: 1 ~ 230 V, 50 Hz

Code: SUPRFNP-136972

Availability: Out of stock
Only £86.55 incl VAT.