Bookmark us!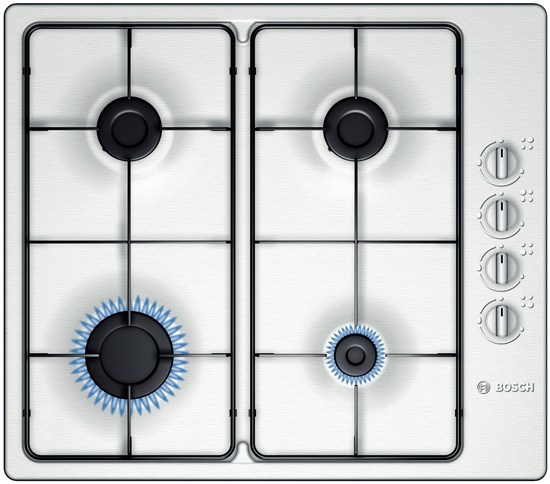 Tell a friend about this!
BOSCH PBP615B80E 60CM GAS HOB BRUSHED STEEL

FEATURES:
580mm wide
Side controls
Stainless steel base
Variable power levels
Ignition via control dials
Flame failure safety device
2 enamelled pan supports
2 piece burners
4 cooking zones
1 high speed burner, 2 standard burners and 1 economy burner
Front left: High-speed burner 3 KW
Rear left: Standard burner 1.7 KW
Front right: Economy burner 1 KW
Rear right: Standard burner 1.7 KW
Pre-set for natural gas
Connection to 28-30/37 mbar bottled gas
Dimensions (H x W x D): 54 x 580 x 510mm
CODE: SUPRG87352
Availability: In stock
Only £173.62 incl VAT.
Free Delivery to the Mainland UK!!