Bookmark us!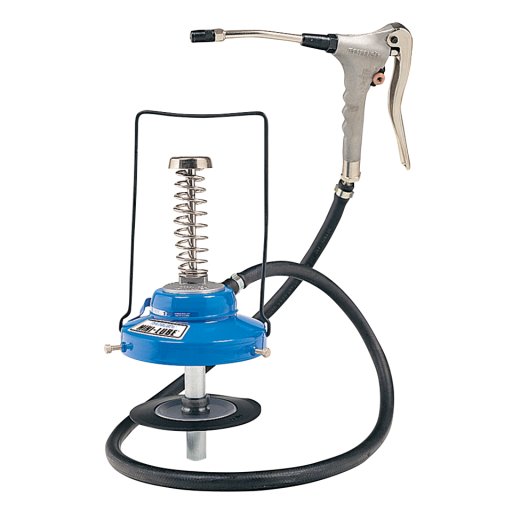 Tell a friend about this!
K6 Mini-Lube - K6
K6 Mini-Lube is a portable manual greasing system designed to fit 3kg grease pails, and includes a unique KR Grease gun that delivers grease at either volume or high pressure up to 69,000kPa/10,000 psi/ 690 bar. When on the high pressure setting blocked grease nipples can be easily cleared. The fully sealed system ensures that your grease is kept free from contamination that destroys bearings and causes expensive down time. Features:
• Spring loaded pump provides 30 shots
• 3m delivery hose
• 360° swivel prevents the hose from kinking
• Rubber edged follower provides wipe down of container walls

More Information Coming Soon!

MPN: K6

Product Code: K6

This is an online offer only for a Limited Time!

Availability: In stock
Only £445.98 incl VAT.

Free Delivery to the Mainland UK!!
Delivery to Europe will be calculated at the checkout screen.