Bookmark us!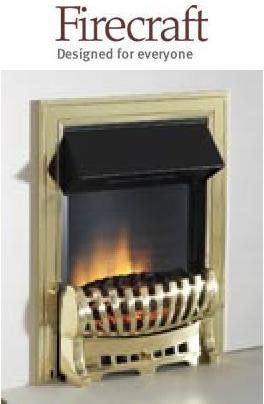 Tell a friend about this!
EL02- DISCONTINUED
Decorative heat at your finger tips. Modern technology creates this enchanting electric fire with a traditional flame picture and attractive warm glow.

Combining a flickering flame effect and under bed glow this realistic alternative to a gas fire can be adapted to almost any fitting situation with the help of its inclusive spacer frame. The independent fan heater can be varied between: Off, 1kW or 2kW setting so that the flame effect can be left running during those hot summer nights.

Specifications
Fire Type Traditional Electric
Efficiency 100%
Control Type Manual - Switch
Heat Input (Max/Min) Gross 2.0kW / 1.0kW
Heat Output (Max/Min) Gross 2.0kW / 1.0kW
Running Costs Per Hour (Max/Min)* 16.2p / 8.1p
Outline Dimensions** W485 x H590 x D120 (mm)
Installation Inset - Fireplace
Stand-alone
Air Vent Required N/A
Safety Thermal Trip Switch
Options Choice of fret and frames***
* Price based on 8.1p/kWh. Electricity prices may vary. Please check with your supplier.

** Please refer to Technical specification for more product information.

Fullsize Picture
Fret & Frame Options
Technical Specifications
Availability: Out of stock
Only £250.21 incl VAT.