Bookmark us!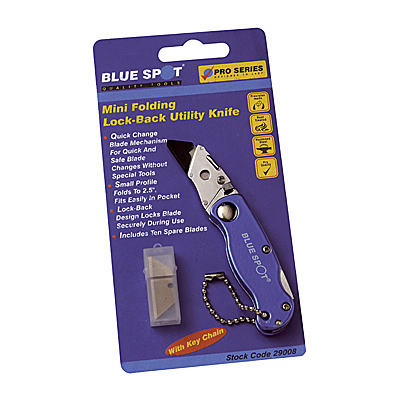 Tell a friend about this!
MINI QUICK CHANGE KNIFE AND BLADES - 29008
Quick Change Blade Mechanism For Quick And Safe Blade Changes Without Special Tools Small Profile Folds To 2.5``,Fits Easilly In Pocket Lock-Back Design Locks Blads Securely During Use Includes Ten Spare Blades

INT-CODE: SUPRG1103.50
Availability: In stock
Only £3.40 incl VAT.
Delivery available to UK/Europe