Bookmark us!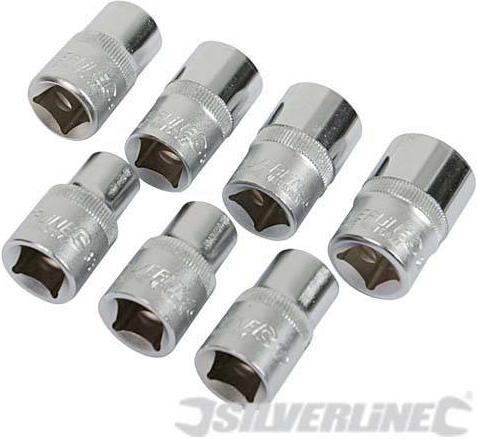 Tell a friend about this!
Silverline - 7PC SET 1/2INCH DRIVE AF SOCKETS - 783101
1/2" square drive AF hex sockets manufactured from chrome vanadium steel, hardened, tempered chrome plated and polished, chamfered ends for positive nut location and special radius design to give added torque and life expectancy. Sockets have a knurled band for extra hand grip and a hole for positive ball retention. Manufactured in accordance with DIN3124/ISO2725 AND DIN 3120/ISO 1174. Set contents 3/8, 7/16, 1/2, 9/16, 5/8, 11/16, 3/4 AF.

Code: 783101
Availability: In stock
Only £8.03 incl VAT.
Delivery available to UK/Europe