Bookmark us!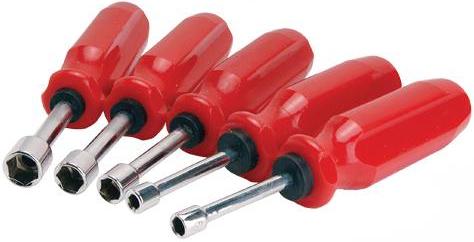 Tell a friend about this!
Silverline - 5PCE STUBBY NUT DRIVER SET - 128675
5pce Set of stubby nut drivers with high carbon steel shafts and durable plastic handles. Ideal for quick driving of fixings in restricted spaces. Overall length: 150mm. Sizes: 5,6,8,10 & 12mm.

Code: 128675
Availability: In stock
Only £6.50 incl VAT.
Delivery available to UK/Europe