Bookmark us!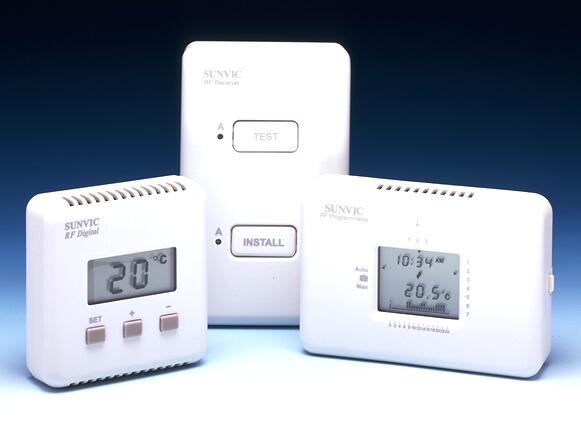 Tell a friend about this!
Sunvic RF Digital Room Thermostat - TLXRFD DISCONTINUED - REPLACED BY TLX1010
THIS ITEM HAS BEEN REPLACED BY TLX1010 PLEASE TYPE THE CODE IN SEARCH TO VIEW THE ITEM

Radio frequency digital
Easy to install – no wiring between thermostat and receiver

Transmission range 30m (typical)

Large digital display

Trouble free operation (unique identity code)

Battery powered thermostat

Room temperature display

Ideal for combi boilers

Volt free contacts

Code: TLXRFD

Availability: Out of stock
Only £76.03 incl VAT.