Bookmark us!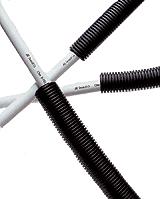 Tell a friend about this!
Speedfit Pipe in Pipe 15mm x 50m - 246207
JG Speedfit is a push-fit system suitable for the plumbing of hot and cold water services and central heating applications, including pressurised and combi systems. Speedfit fittings have been designed for use with both Speedfit and copper pipe.

INT-CODE: SUPRG110154.08
Part No: 15PIP-50C-E

Availability: In stock
Only £173.81 incl VAT.

Free Delivery to the Mainland UK!!
Delivery to Europe will be calculated at the checkout screen.