Bookmark us!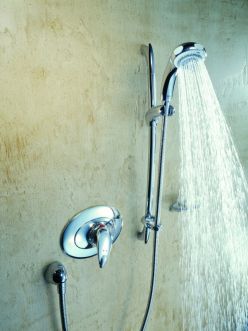 Tell a friend about this!
Mira Combiflow B-biv Chrome (Built in) - SOLD-OUT!!


THE LAST ONES BEEN SOLD!! THIS OFFER HAS NOW EXPIRED!!

THIS ITEM IS NO LONGER AVAILABLE - SOLD-OUT!! - 0 STOCK LEFT


With its ultra-stylish contemporary looks and powerful water flow, the Mira Combiflow gives you the ultimate showering experience. Its high-pressure mixer valve uses the latest technology, and you can adjust both temperature and flow with just one easy-to-use control.

Finished in chrome
Surface-mounted or built-in models available
Option of a rigid shower head with built-in model
Mira Linesse shower head featuring four spray patterns: Start, Soothe, Force and Eco
Push-button override for an even hotter shower

View larger image
View Installation User Guide
CODE: 344102CP

Availability: Out of stock


Only £505.10 incl VAT.