Bookmark us!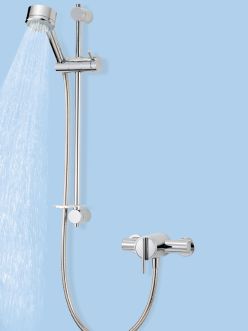 Tell a friend about this!
Mira Silver EV Chrome

Simple control, thermostatic precision and exhilarating flow - Mira Silver delivers all the benefits you enjoy from the Mira Element, along with a unique minimalist look. Like Mira Element, Mira Silver is available in built in or exposed.



Thermostatic safety - protection for the family
Maximum temperature stop for safe showering
4 mode, style matched handset
Simple to use single control operation
Operates on all plumbing systems
Accepts falling, rising and rear supplies
Simple maintenance, with easy access to filters, flow and temperature cartridge

View larger image
View Installation User Guide
CODE: 344178CP

Availability: In stock
Only £325.01 incl VAT.

Free Delivery to the Mainland UK!!