Bookmark us!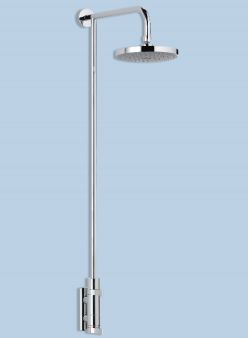 Tell a friend about this!
Mira Miniluxe

Mira Miniluxe
The UK's most powerful vertical shower valve, complete with a deluge head for the contemporary bathroom.

* State of the art, vertical design, to compliment the modern bathroom
* Highest performing vertical valve on the market
* Cool touch valve temperature, safe for all the family
* Select & forget temperature and flow controls
* Market leading thermostatic performance, safe for all the family
* Complete with contemporary rigid riser & 8" deluge head
* 110mm vertical pipe centres
* 3 year guarantee

Code: 344305CP

Availability: In stock
Only £502.69 incl VAT.

Free Delivery to the Mainland UK!!