Bookmark us!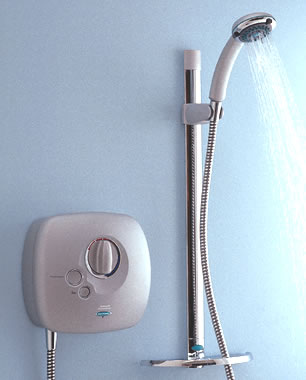 Tell a friend about this!
NT1500-XT - DISCONTINUED - WHITE


THIS ITEM IS NO LONGER AVAILABLE - DISCONTINUED

A high performance shower that converts from invigorating power shower to water saving gravity shower at the push of a button.


* High flowing power shower that delivers up to 10 litres of flow per minute

* Thermostatic control keeps water temperature within +/- 1°C

* Push button 'Eco' mode, means that it can be a power shower, or can run as a gravity shower, if desired, for better water economy

* Stylish three spray, massage handset with Rub-clean feature.

* New-style riser rail that fits flush to wall, with integrated hose retainer and soap tray.

* Riser rail with smooth glide action slider for single handed adjustment.

* Top, bottom or concealed rear pipe entry along with push-fit fittings, ensuring easy installation.

Colour: WHITE
Code:349081WT


Availability: Out of stock
Only £175.12 incl VAT.