Bookmark us!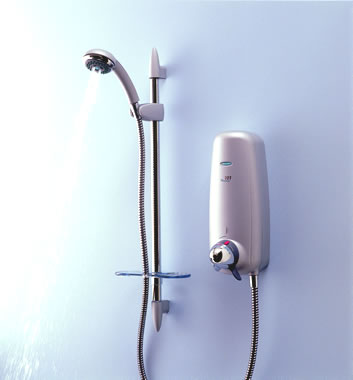 Tell a friend about this!
NT201-T - WHITE - DISCONTINUED


THIS ITEM IS NO LONGER AVAILABLE - DISCONTINUED

High performance, minimal noise and easy installation.


* High flowing, thermostatic shower that delivers up to 12 litres of water per minute.

* High performance with reduced noise -the 201-T is NewTeam's quietest power shower.

* With a long-life motor, the NT201-T is continuously rated to give constant showering time after time.

* Temperature limit stop, with over-ride, which is pre-set to 37°C to prevent accidental scalding.

* With independent on/off and temperature controls, your desired showering temperature can be selected ready for your next visit to the shower.

* Water and electrical connections can be from above, below or behind the shower - making the NT 201-T easy to install.

* Luxury massage handset with three distinct spray patterns and Rub-clean feature to ensure the easy removal of limescale.

Colour: WHITE
Code:349165WT


Availability: Out of stock
Only £192.58 incl VAT.