Bookmark us!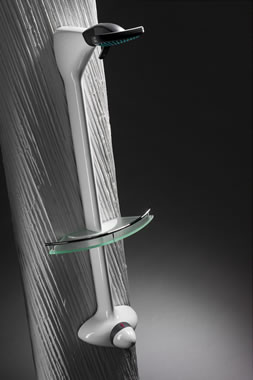 Tell a friend about this!
Venturi JetStream - MATT CHROME DISCONTINUED
Working on the venturi principle, the NewTeam Jetstream uses cold mains water, which passes through a jetpump with such high velocity and pressure that it creates a suction effect, pulling in hot water from your household cylinder.


* A completely new solution for high performance showering. No electrical connections required.

* Power shower performance without expensive running costs or additional pumps.

* Jetstream is ideal for low pressure systems and some negative head situations.

* With few moving parts, simple technology gives maximum reliability.

* Jetstream is easily installed and can be supplied by existing water sources in the bathroom.

* The shower is pre-plumbed and has push-fit connections, hence reducing installation time and cost.

* Rub-clean showerhead with unique design to give a truly drenching shower.

Colour: MATT CHROME
Code:349197


Availability: Out of stock
Only £361.18 incl VAT.