Bookmark us!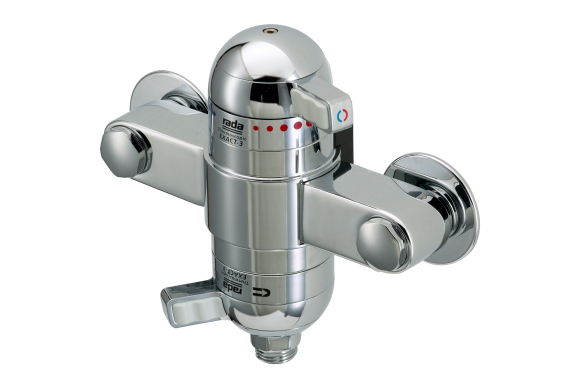 Tell a friend about this!
Rada Exact-3 Exposed Shower Valve 1.0.408.01.3
1/2" exposed thermostatic shower control, incorporating Radatherm service-free cartridge. Pre-set maximum temperature stop. This product can also be used with a rising outlet when fixed to Rada er-s 310 kit, or VR145 and Rada Riser.

* TMV3 Thermostatic Mixing Valve Scheme Approved
* Service friendly - supplied with integral strainers and easy change plug-in cartridge
* Surface mounted
* Easy to install
* Connection to 15mm compression or 1/2" BSP fittings
* Reversed inlet connections supported

Code: Exact-3

Availability: In stock
Only £517.96 incl VAT.

Free Delivery to the Mainland UK!!