Bookmark us!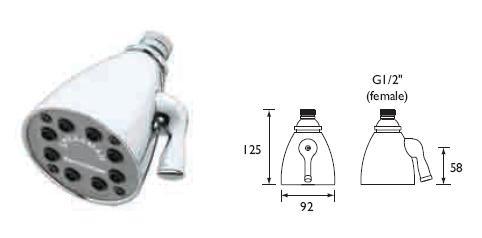 Tell a friend about this!
SIRRUS - Speakman 8 Prong Shower Head - S2258 - DISCONTINUED
THIS ITEM IS NO LONGER AVAILABLE - DISCONTINUED!!
- THE LAST ONES BEEN SOLD! 0 STOCK LEFT
Swivel ball joint for angle adjustment
Large operating handle allows precise control and spray selection
Integral volume and velocity control
Adjustable self cleaning nozzles
Minimum working pressure 0.1 bar
Product Code: S2258

Availability: Out of stock
Only £214.97 incl VAT.