Bookmark us!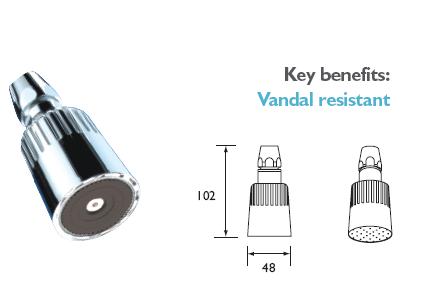 Tell a friend about this!
SIRRUS - Chrome Swivel Shower Head (Female Inlet Connection) - 980505CP - DISCONTINUED
THIS ITEM IS NO LONGER AVAILABLE - DISCONTINUED!! - THE LAST ONES BEEN SOLD! 0 STOCK LEFT
Swivel ball joint for angle adjustment
Choice of inlet connections including vandal resistant fixing option
Tamper resistant spray plate
A choice of spray rings for varying water pressures
Product Code: 980505CP

Availability: Out of stock
Only £23.90 incl VAT.