Bookmark us!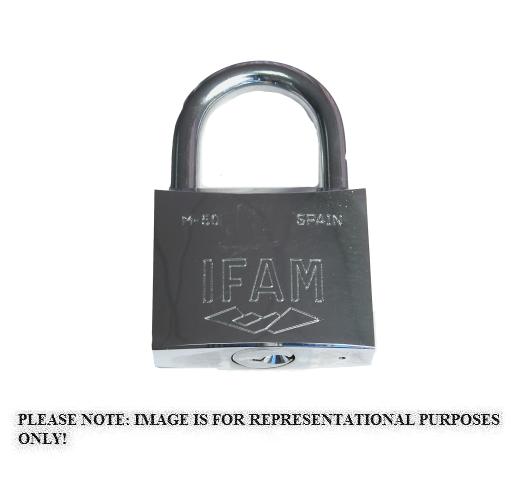 Any Questions? or Tell a friend about this!
Ifam MAR Rust Proof Padlock - 30mm - SALS-IPM30

Ifam's Special high rust resistant, Marine padlocks
These padlocks have passed all rust-proof tests, resisting more than 3000 hours in salt spray tests
Chrome plated extruded brass body. Stainless steel components. Double locking mechanism tested against rust
Supplied with 2 keys per lock
Key Blank: CI-4DP (30mm) CI-5DP (40mm) 1A (50mm)
Packaging: Ifam Blister Packed
Keyed alike versions Box Packed

Code: SALS-IPM30

Availability: In stock
Only £19.60 incl VAT.

Delivery available to UK/Europe

Please contact us for any query's regarding key cutting, cut to code, programming, or lost key's situations.