Bookmark us!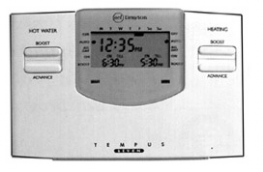 Tell a friend about this!
Drayton Tempus 7 - DISCONTINUED


THIS ITEM IS NO LONGER MANUFACTURED - DISCONTINUED


Electronic 2 channel full programmer can be set for 24 hour or 5/2 day operation with independent times for heating and hot water. Features boost and advance buttons, 12 hour clock, 3 on and off's, pumped/gravity option, holiday setting, battery back up and standard wall plate..

Product code: TEMPUS 7

Availability: Out of stock
Only £83.49 incl VAT.