Bookmark us!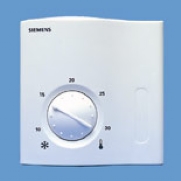 Tell a friend about this!
Siemens Room Thermostat - RAA20 - DISCONTINUED


THIS ITEM IS NO LONGER AVAILABLE - DISCONTINUED!! - THE LAST ONES BEEN SOLD! 0 STOCK LEFT


Gas bellows type operation (no neutral required) Double insulated (no earth required) 12 - 250volt Ideal for combi Boilers.

Product code: RAA20

Availability: Out of stock
Only £11.62 incl VAT.