Bookmark us!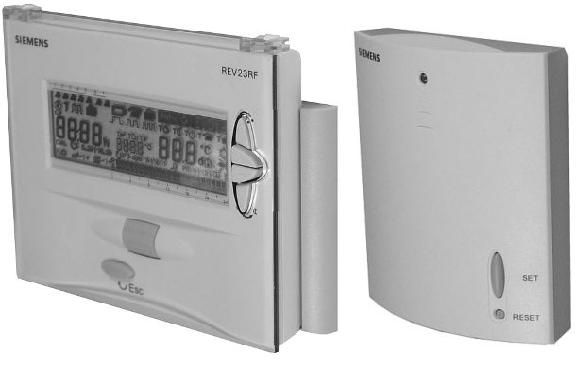 Tell a friend about this!
Siemens REV23RF SET Wireless Programmable Thermostat - DISCONTINUED

• Mains-independent room temperature controller
• Straightforward, self-explanatory menu selection via roller selector
• Self-learning 2-position controller providing PID mode (patented)
• Choice of operating modes:
Automatic with maximum 3 heating or cooling periods, continuously comfort, continuously economy, frost protection with one 24-hour operating mode including one heating or cooling period.
• In automatic mode, one temperature setpoint can be entered for each heating or cooling period.
• Optional control of cooling equipment.
• Advantageous for retrofitting and upgrading projects
(wireless room unit).

Code: REF23 RF SET

Availability: Out of stock
Only £176.89 incl VAT.