Bookmark us!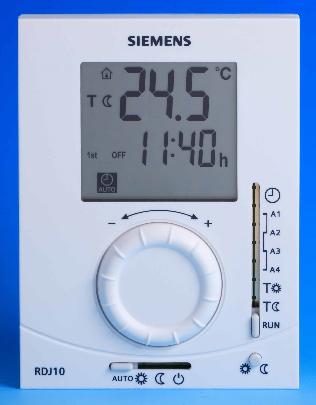 Tell a friend about this!
Siemens RDJ10-GB Wired Digital Programmable Room Thermostat - SOLD-OUT!!
THE LAST ONES BEEN SOLD!! THIS OFFER HAS NOW EXPIRED!!
THIS ITEM IS NO LONGER AVAILABLE - SOLD-OUT!! - 0 STOCK LEFT
Daily digital programmable room thermostat
Large easy to read display
Battery powered
Volt free contacts (24-250V)
Ideal for Combi Boilers
Fixed installation (hard wired) models available
Large control dial
Advance and override functions
Product Code: RDJ10-GB

Availability: Out of stock


Only £50.23 incl VAT.