Bookmark us!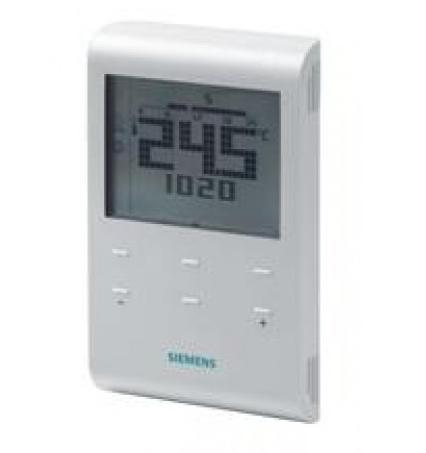 Tell a friend about this!
Siemens 7 Day Programmable Room Thermostat (Battery) - RDE100.1
Room thermostat with Auto Timer, Option External Input RDE100 for heating systems
Features
Room temperature control
2-position control with On/Off output for heating
Comfort, Economy, Auto timer and Protection mode
Auto time switch
Adjustable commissioning and control parameters
Mains-powered AC 230 V (RDE100) or battery-powered DC 3 V (RDE100.1)
Multifunction input (RDE100.1 only) for external floor sensor, keycard contact, etc.
Product Code: RDE100.1
Availability: In stock
Only £51.06 incl VAT.
Delivery available to UK Only