Bookmark us!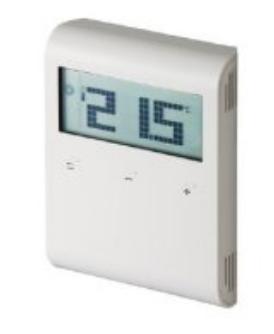 Tell a friend about this!
Siemens Digital Room Thermostat (Battery) - RDD100.1
Features
Room temperature control
Comfort, economy and protection mode
2 position control with on/off output
Battery powered, Mains powered version RDD100 also available
Ideal for combi boilers
Product Code: RDD100.1
Availability: In stock
Only £40.82 incl VAT.
Delivery available to UK Only