Bookmark us!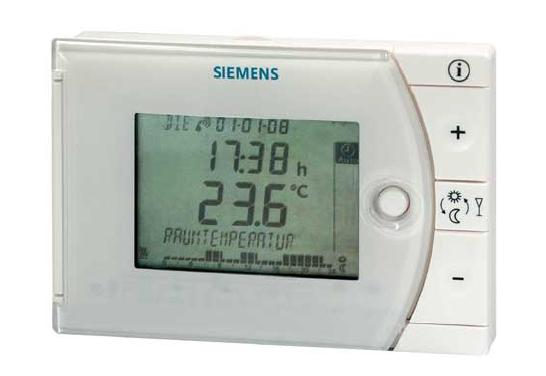 Tell a friend about this!
Siemens Thermostat - REV24
Features
Mains-independent, battery-operated room temperature controller featuring
user-friendly operation, easy-to-read display and large numbers
Self-learning two-position controller with PID response (patented)
Operating mode selection:
7-day automatic mode with max. 3 heating or cooling phases
Continuous comfort mode
Continuous energy saving mode
Protection against frost or overheating
Exception day (24 hour operation) with max. 3 heating or cooling phases
A separate temperature setpoint can be entered in automatic mode and for
the exception day for each heating or cooling phase
Control of a heating zone
Possibility to control cooling equipment
Product Code: REV24
Availability: In stock
Only £128.11 incl VAT.
Free Delivery to the Mainland UK!!