Bookmark us!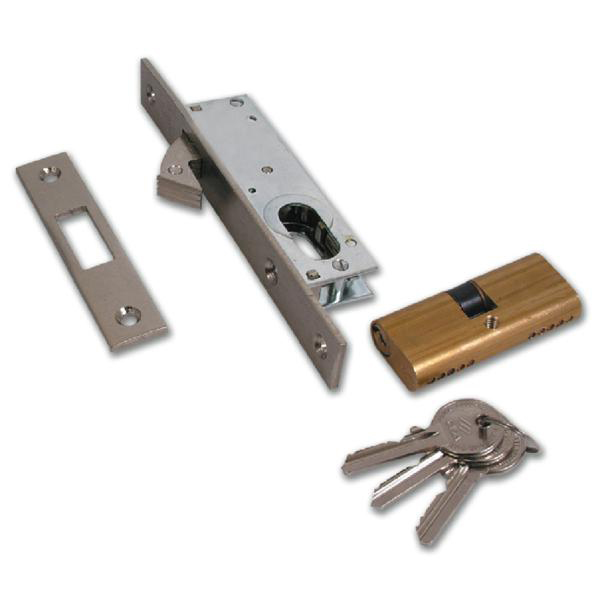 Any Questions? or Tell a friend about this!
CISA 45010 Small Oval Hookbolt - 30mm Nickel Plated KD Boxed - 45010

Features:
Suitable for metal sliding doors with very narrow stile
Supplied c/w 08210-02 double cylinder
More Information:
Mechanism: Oval Cylinder
Finish: Satin Nickel
Forend Finish: Nickel Plated
Brand: Cisa
Operation: Hookbolt is locked or unlocked from either side by small oval profile double cylinder.
Pack Quantity: 1
Packaging: Boxed
Backset: 16mm
Case Depth: 30mm
Case Height: 100mm
Forend Length: 158mm
Forend Width: 20mm
Weight: 420g
Preview:

Product Code: SALD-2977
MPN: 45010
Availability: In stock
Only £29.06 incl VAT.
Delivery available to UK/Europe

Please contact us for any query's regarding key cutting, cut to code, programming, or lost key's situations.