Bookmark us!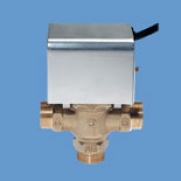 Tell a friend about this!
Siemens CMV328 Motorised Valve

28mm Mid Position Valve. Demountable actuator (power head) Replacable motor Wedge type actuator Spring return operation Manual lever for flushing or filling the system Industry standard wiring.

Code: 122083 FP

Availability: In stock
Only £103.10 incl VAT.

Free Delivery to the Mainland UK!!