Bookmark us!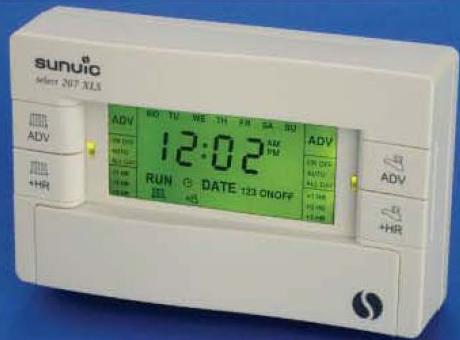 Tell a friend about this!
Sunvic Select 207XLS Electronic Programmer - DISCONTINUED
THIS ITEM IS NO LONGER MANUFACTURED - DISCONTINUED - IT HAS BEEN REPLACED BY (click here) SunPro2000

Sunvic Select 207XLS 2 Channel Programmer.
For control of Hot Water and 1 Heating Zone.
Complete with new backplate
Selectable 7 day 5/2 day or 24 hour.
Illuminated Display.
6 (2) A Switch rating.
Boost (+1 hour) and Advance Buttons.
Three on/off settings.
On, Auto, All Day and Off operating Mode.
Battery Back up, in the event of a power failure
Dimensions 101x163x33mm HxWxD
Replaces (same backplate and wiring for easy changeover):
Sunvic Select 207XL
Sunvic Simplex 200
Code: SELECT 207XLS
Availability: Out of stock
Only £55.69 incl VAT.